BUY FOR:
Ebook
Book Four in the USA Today Bestselling Philadelphia Patriots Series
July, 2014
He's a billionaire ballplayer…
Noah Cade, pitcher for the Patriots, has big problems. He's recovering from a serious injury and he's just been saddled with his sick aunt's crazy dogs. Then there's his dad, a wealthy oilman who wants Noah to retire from baseball and step into his shoes as CEO of the family corporation. Noah just wants to pitch again and help his team win the World Series, but his family keeps dragging him in the opposite direction.
She's a small town girl…
Teddy Quinn started a dog walking business for rich people, hoping she could pay for law school and her fight against the oil corporations drilling the heck out of her small hometown. When Noah Cade hires her as a full-time dog sitter, it seems like the answer to Teddy's financial woes. But the boundaries get blurred when she starts falling for her boss, who uses all his formidable skills to lure her into his bed.
When Teddy discovers Noah's father owns Baron Energy, she's devastated. How can she work for–or love–a man whose family stands for everything she hates?
Add to your Goodreads Shelf: Payoff Pitch
*As an Amazon Associate I earn from qualifying purchases.
Reviews
"The dynamic between Noah and Teddy was perfect, and the refreshingly mutual respect between the pair made 'Payoff Pitch' a pleasure to read, as well as making it a stand out novel in the romance genre." 4 stars – Words Are Life
"Spicy new sports romance that knocks it out of the park!"  The Kindle Romance Review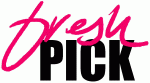 October 25, 2014